FreshWordStudio
Digital Journals & Planners for Your Time With Jesus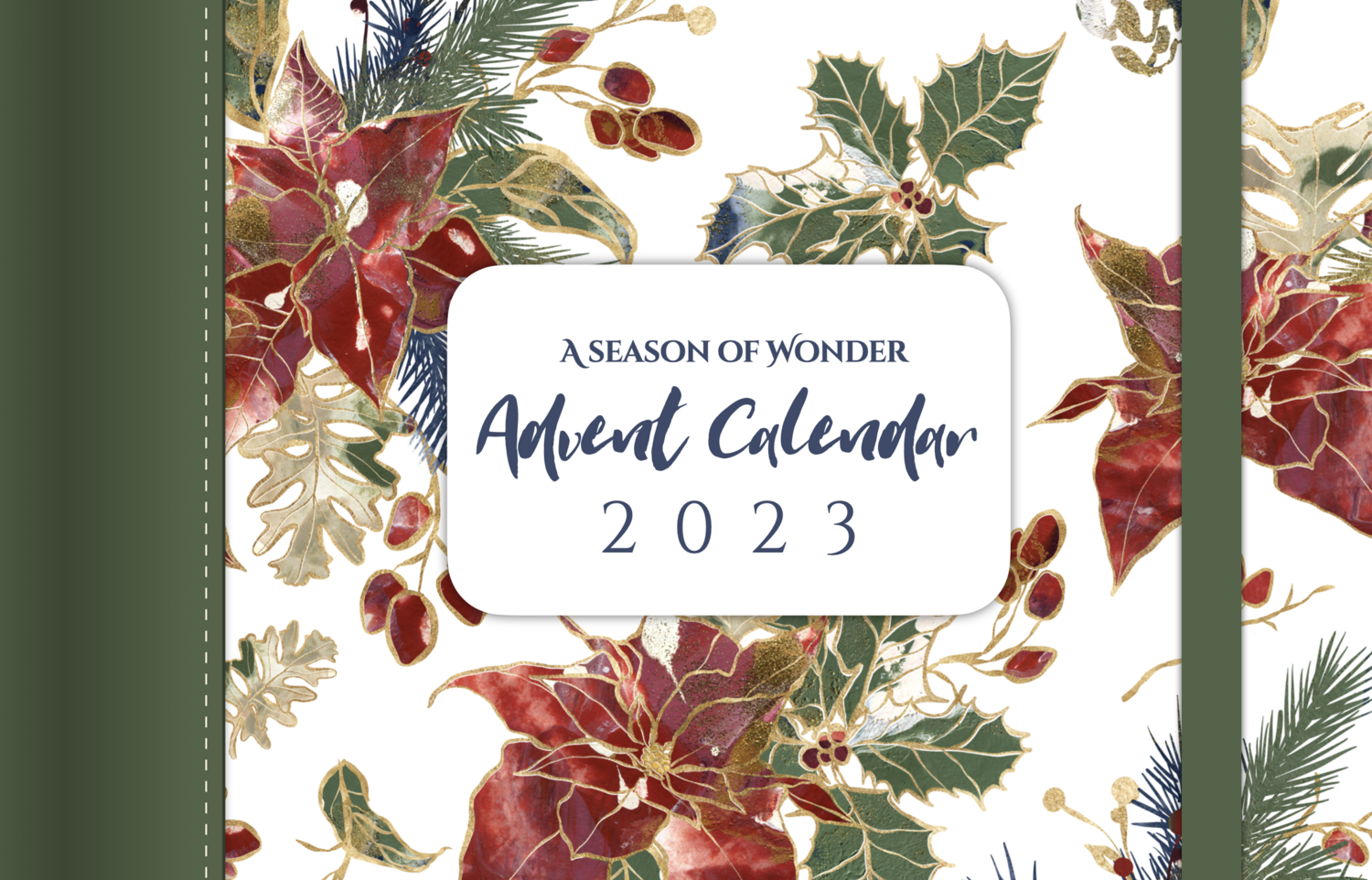 Digital Advent Calendar 2023 - A Christmas Season of Wonder Active
00005
Surprise Digital Gifts!! Click on the clip art for each day to receive a beautiful digital download!
Product Details
The Digital Advent Journal allows you to treasure the true essence of the Christmas Season. Featuring beautiful holiday graphics and hyperlinked journal pages, the "Season of Wonder Digital Journal" provides journaling spaces for everyday of Advent so you can invite God into your holiday celebration. Each page features a devotional and lined journaling spaces. The entire journal is all focused on the prophetic scriptures that foretold the birth of Jesus.
❖ SURPRISE DIGITAL GIFTS! ❖
Click on the clip art for each day to receive a beautiful digital download to help celebrate the Christmas season!

If you love Bible Journaling, you'll love the digital journaling.
❖ SPECIAL FEATURES❖
Special Features in the Season of Wonder Digital Advent Journal:

❖ Hyperlinked Tabs and Calendar Page
❖ Daily Advent Journal - Search your entries via the handwriting search feature in note-taking Apps like Goodnotes, Notability, and Noteshelf (Apps, Tablet and Stylus not included.)
❖ Red and Green Floral Holiday Theme - Beautiful journal pages for each day
❖ Journal Spaces - Record Your Holiday Memories!
❖ Beautiful color palette
❖ Digital Stickers Page
❖ Vividly color-coordinated divider tabs
❖ BONUSES!! ❖

❖ Over 100 Digital Stickers
❖ Surprise Digital Downloads (Including Digital Scripture Cards)
❖ Special Video Messages
❖ Digital Notebook with Checklist to help plan your holiday
❖ Free Digital Journaling Community on Heartbeat
❖ WHAT YOU GET ❖

1 - Season of Wonder Digital Advent Calendar.pdf
2 - Advent Stickers.zip
3 - Advent Checklist Notebook Bonus.pdf
4 - Using Your Digital Journal + Stickers - Instructions.pdf
❖ IMPORTANT - PLEASE NOTE ❖
No physical product will be shipped. This is a digital item with instant download

.

Tablet, Apps and Apple Pen or Tablet Stylus are not included. (You will want an Apple pen or a stylus!)

This product is designed for digital use and not for printing.
Compatible Devices:
Apple iPad
Android Tablet
Microsoft Surface / Tablet
NOT COMPATIBLE WITH CELLPHONES... too small!
Compatible Apps:
Note-taking apps that allow PDF import. (Examples: Goodnotes, Notability, Noteshelf, Xodo)
❖ HOW TO ACCESS YOUR DIGITAL PRODUCT ❖
Upon purchase, you will immediately go to an access page to download your digital files.
In addition, you will receive. an email including links to download your digital files. (If you do not receive it, check your spam filter.)
Read the "Using Digital Planners + Journals " PDF file that I've included in your order with instructions.
❖ WHY I MOVED TO DIGITAL JOURNALS AND PLANNERS ❖
I've been journaling since I was in middle school, and I have stacks and stacks of journals. Since 2015, I've been recording my dreams and interpreting the symbolism by referring to scripture. Often I want to refer back to something I've written — a special Word, or some symbol in a dream — but I have difficultly locating the entry. Digital note-taking apps (like GoodNotes) are now able to do handwriting word searches! Now I can find my entries!
❖ CONSIDER BEFORE YOU PURCHASE ❖
This product is a digital product for instant download.

As such, there are NO REFUNDS or order cancellations.

This product is for your personal use and cannot be resold or redistributed. It is not authorized for commercial purposes. Please do not share these files. Thank you!
❖ Still Need Help? ❖
Message me here: https://kellylangston.com/contact/
---
Copyright © 2023 Langston Marketing Services
Save this product for later